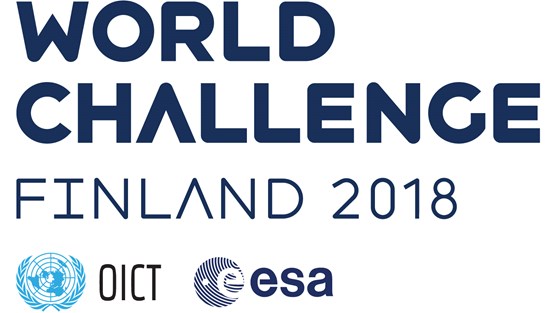 World Challenge Finland 2018
Welcome to the World Challenge Finland 2018
This summer United Nations and European Space Agency are hosting the
World Challenge competition 2018 in Finland.
Design and build a web app using Web WorldWind with your data or any
open data available from ESA, NASA or any other government agency. The
challenge is to build a web app that will improve life here on Earth!
Specific areas of focus are Health, Education, Circular Economy,
Sustainability and Conflict Prevention. More information at
www.worldchallenge.live. Incorporate satellite data or Unmanned Aerial
Systems data to map buildings, terrain, vegetation analyses, city
utilities, road status, and more. Use the data resources provided at the
WorldChallenge website, or any spatial data that will allow your web app
to provide a new solution or an improved solution to an 'old' problem.
You have from now until 3 rd of August to submit your project. The top
teams from all over the world will have expenses paid to visit the city
of Espoo, Finland for the finals, 27 th to 30 th of August. There will
be grand prizes and a chance to work with ESA, NASA and UN personnel.
View previous year applications here:
http://worldchallenge.live/archive.html and
http://eurochallenge.como.polimi.it/.
We are also looking for exciting hardware and software designs to be
launched via the International Space Station. The team with the best
design gets a sponsored launch for their project at the ISS. Further
information on this challenge will be announced soon. For more info and
to apply http://worldchallenge.live/ before 3.8.2018. The sooner you
send your application, the sooner our world class GIS team can review
your project design and evaluate if it is challenging enough to participate!
Learn more about Web WorldWind here:
https://worldwind.arc.nasa.gov/web/
https://zglueck.github.io/workshop-demo/
http://worldwind.earth/