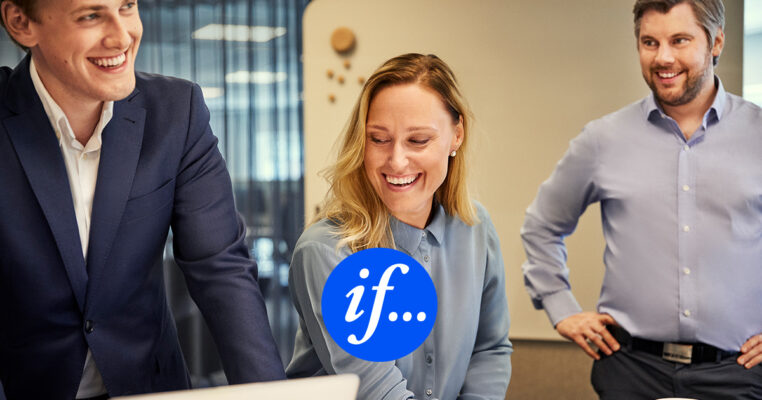 If Vakuutus: Oletko sinä yksi seuraavista .NET traineistamme?
Me Ifissä haluamme tarjota parhaan mahdollisen alun urallesi. Kanssamme saat työskennellä teknisten ratkaisujen parissa, jotka ovat rinnalla, kun asiakas toteuttaa unelmiaan tai kun jotain yllättävää tapahtuu. Tarjoamme mahdollisuuden oppimiseen ja kehittymiseen osana suurta pohjoismaista IT-yhteisöämme, vakituisen työsuhteen vakaassa yrityksessä ja paljon muuta.
Tsekkaa lisätiedot ja haku osoitteessa: https://if.wd3.myworkdayjobs.com/en-US/Careers/job/Turku/Nordic-NET-Trainee_JobReqID3724

---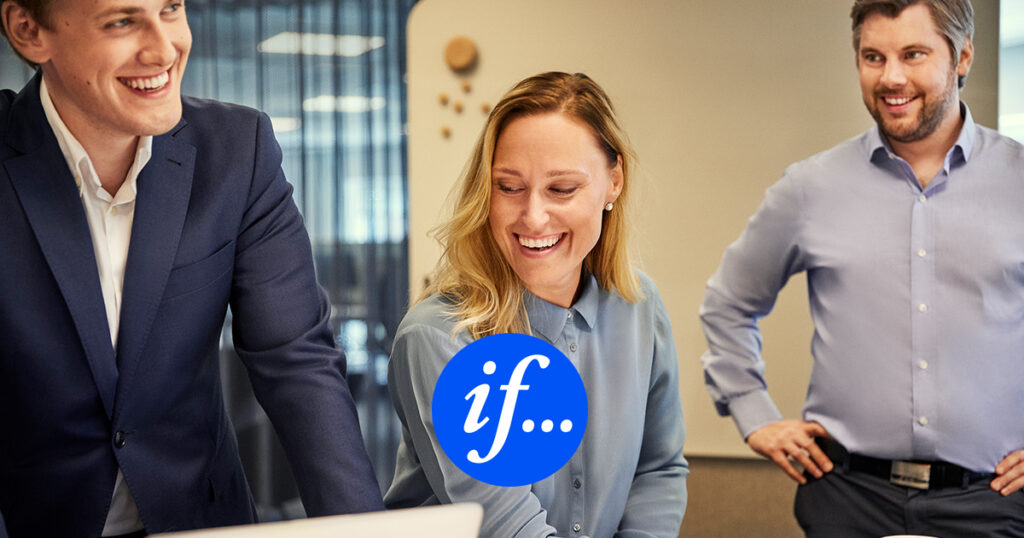 Insurance is all about life. And it's all about IT. At If IT you will work with technical solutions that have the power to turn misfortunes into possibilities and dreams into reality. We use interesting technology to create frontrunning insurance experiences for our customers. Giving them the security and the confidence to be curious, explore new worlds, start new businesses and live their lives.
We invite you to join our If family as a .NET trainee. Would you like to develop yourself together with inspiring colleagues, in a cross-Nordic program? We want to offer you the best possible start of your career!
About the role
We are looking for motivated students that would like to start their career in a cross-country trainee program, together focusing on learning and developing in a Microsoft environment under the support of open-minded, competent colleagues. Our aim with the program is to provide the best possible start of your career and for us in If to get inspired by you and your ideas. If's .NET trainee program gives you the opportunity to grow and develop as a professional. In the end of the program you will move over to a permanent position within a designated team.

The program runs for 6 months, the first 3 months focusing on training, and the last 3 months you are part of a team and grow together into your permanent position. You will learn to use technologies and tools such as .NET Core, C#, React and Azure. During the program we provide you the opportunity to grow to full stack developer and we support you based on your ambitions.

About the team
In Finland there will be 6 positions: 5 positions in Turku and 1 position in Espoo (the trainee in Espoo will join the Turku team for the first 3 months). In total for the Nordics we will have 14 trainees who will connect, share knowledge and grow together. In collaboration with other experienced colleagues you will boost your skills within .NET, so that you in the end could go into the role within a team of other developers. You will have your own Buddy and a dedicated Mentor to help you develop the fullest in the program.
Who are you?
Our trainees are primarily students who are recently graduated or will graduate by summer 2021 with a B.Sc. or M.Sc. within Software development, Comp Sc. or equivalent. You are motivated to work as a developer and interested in learning more about .NET technology. Further you have good communication and cooperation skills. It is also a merit if you have object-oriented programming skills.
Additional facts and recruitment process:
Employment type: Permanent, full time (with a competitive salary and benefits package of course)
Application deadline: Please apply before 26th of February. We are assessing applications continuously. However, if you proceed in the recruitment process or not you will receive a reply from us before the 3rd of March.
To apply for the position: Please attach CV, personal letter and grades.
Work location:  Your location will be in Turku (Kupittaa) or Espoo (new, fabulous office at Keilaniemi).
Travelling: In normal circumstances, we are travelling within the Nordic region to learn and connect with colleagues. If the situation allows, we hope to do this in 2021.
Start: If's .NET trainee program starts on August 16th, 2021
For more information, please contact Tapani Lammervo at tapani.lammervo@if.fi / +358 44 556 0037 (The e-mail address is for questions, no applications please).
Come and join us! We are looking forward to meeting you 😊