Partnership with Asteriski ry?
Our partners support the activities of our association while gaining visibility in a network of over 500 students and alumni, bridging the gap between studies and working life. A large proportion of our students are already employed during their studies.
The partnership with Asteriski can be fully tailored to your company's needs or you can choose from pre-packages. For example, cooperation with us can include website visibility, recruitment campaigns, visibility at our events, own events, office visits, excursions, etc.
Visibility we can provide with:
10 000 monthly web page impressions
400 tilaajan sähköpostilistallamme
250 users on our Discord server
Social Media(Facebook, Instagram)
Events
Facilities
Overalls

The recruitment campaign gives you the opportunity to publish on our website. Publications will be displayed on the homepage and on our recruitment portal. They will also be sent to our email list and our Discord server, so this is a great way to reach people.

Ota yhteyttä!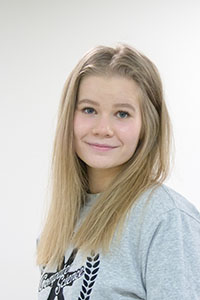 Vera Hiltunen
yrityssuhteet@asteriski.fi
You can also contact us using the form below: